Glorying In Our Sufferings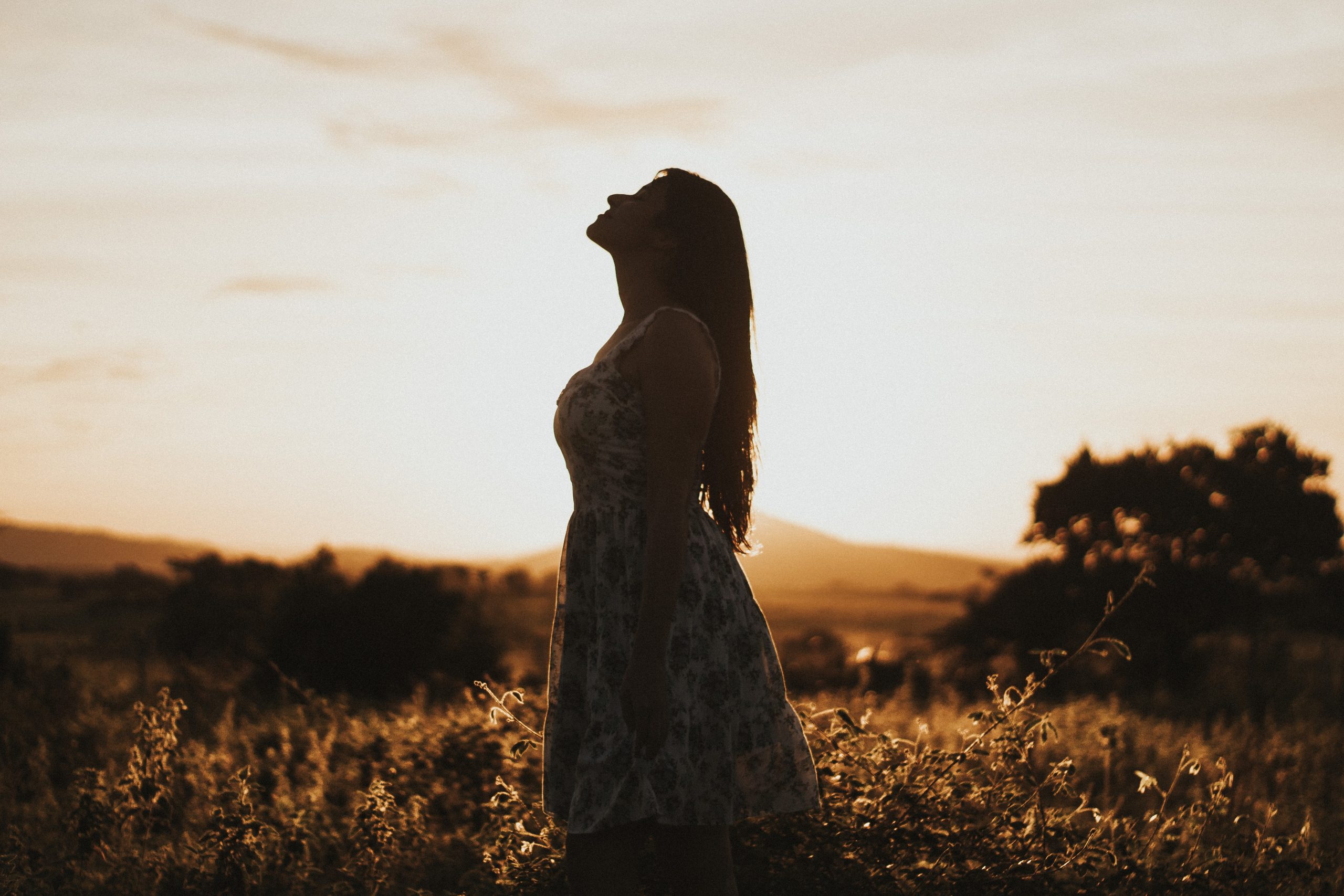 Have you been called to walk the path of suffering? All of us probably have been at one time or another. Though some of us are given a more difficult road to travel than others, one person's suffering certainly doesn't make another's illegitimate. All suffering is painful regardless of whether it causes spiritual, physical or emotional pain. As Christians, we know that we will indeed be called to suffer:
"In the world you will have tribulation, but be of good cheer for I have overcome the world." -John 16:3
"Beloved, do not be surprised at the fiery trial when it comes upon you to test you, as though something strange were happening to you." -1 Peter 4:12
The Bible never says, you may have tribulation, it says that you will. It never said, if you have fiery trials come upon you, it said when you have fiery trials come upon you. We live in a fallen and imperfect world where suffering will be a part of our lives. Yet, even in the midst of our suffering, there is hope.
God's Purpose in Our Sufferings
Elisabeth Elliot, a woman who was all too familiar with suffering, once said, "Suffering is never for nothing." Our trials always serve a purpose, God can use them to: discipline us, sanctify us, mold us into His image, draw us closer to Him, display His power in our weakness, and bring glory to His name as we choose to respond to our difficulties in a Christ honoring manner. As you walk through suffering, remember that the Author of all of history is sovereign over every aspect of your life, when He allows hardship and tribulation, it is meant for your good (Romans 8:28).
James 1:2-4 says, "Count it all joy, my brothers, when you meet trials of various kinds, for you know that the testing of your faith produces steadfastness. And let steadfastness have its full effect, that you may be perfect and complete, lacking in nothing." Trials and suffering can be a wonderful opportunity for us to grow. They produce steadfastness and strengthen our faith- if you want stronger faith, you must endure strong testing. Suffering serves a vital role in our sanctification, making us "perfect and complete". Is that not what every believer should desire?
Romans 5:3-4 says, "Not only so, but we also glory in our sufferings, because we know that suffering produces perseverance; perseverance, character; and character, hope." Our sufferings produce perseverance and depth of character. Do you desire to be a woman with depth of character? If so, you will have to learn to steward hard times well, rather than giving way to fear and worry. Think about what trials you are bearing right now and ask God to use the trial to build character in you. Before rushing straight to a prayer for deliverance, pray that God will teach you everything He wants you to learn through these trials and use them to cause your faith to grow stronger. Ask Him to show you His purpose in your suffering.
Glorying in our Sufferings
Romans 5:3-4 which I quoted above says that we "glory in our sufferings". What does it mean to glory in our sufferings? It means to rejoice in them! 1 Peter 4:13 tells us to "rejoice insofar as you share Christ's sufferings, that you may also rejoice and be glad when His glory is revealed." Luke 6:22-23 says, "Blessed are you when people hate you and when they exclude you and revile you and spurn your name as evil, on account of the Son of Man. Rejoice in that day, and leap for joy, for behold, your reward is great in heaven; for so their fathers did to the prophets." Hebrews 10:34 says, "you joyfully accepted the plundering of your property since you knew that you yourselves had a better possession and an abiding one." Act 5:41 says, "Then they left the presence of the council rejoicing that they were counted worthy to suffer dishonor for the name." All of these verses are specifically referring to suffering persecution as a Christian, but I think they still paint a pretty good picture of what the Christian's response to suffering should look like, and it's far from throwing ourselves a little pity party.
Our fleshly impulse when we are called to suffer is typically not to leap for joy, we are far more inclined to respond in cowardly fear, worry, despair, and even frustration or anger at times. Christ is not honored through these responses, He has called us to rejoice, knowing that our trials can produce something good in us. If we choose to obey Him by glorying in our sufferings, we gain much. If we endure trials with joy, exercising patience through them, it will produce perserverance, which will then produce character, which will then produce hope. You see, we have nothing to lose and everything to gain when we joyfully accept the trials God allows in our lives.
Celebrate your trials today, make a list of each one of them. Go through them one by one and exalt in them. Pray through the list, rejoicing in each struggle God has, in His perfect wisdom, written into your story for the purpose of growing you. Glorying in your suffering diffuses all the power that the enemy has over us to tempt us to become bitter or to despair. Look beyond what you feel in the moment, set your mind on the unseen rather than the seen, glimpse into eternity- this trial is "preparing for you an eternal weight of glory" (2 Cor. 4:16). Our suffering is momentary, our joy in Christ is eternal. Glory in the eternal hope you have as a Christian. Rejoice in the fact that your name is written in the Lamb's Book of Life. You don't grieve without hope as the lost world does (1 Thess. 4:13). Your suffering is not meaningless, it's doing something, it's producing good beyond what you can see in this moment. Do not lose heart, sisters, bear your trials patiently and glory in your sufferings.
Giving Thanks in All Circumstances
"Give thanks in all circumstances, for this is the will of God in Christ Jesus for you." -1 Thessalonians 5:18
Giving thanks is not optional, nor is it something we are called to do only when the circumstances seem suitable to us. We are called and commanded as Christians to "give thanks always and for everything" (Ephesians 5:18-20), even in the difficult seasons and for the difficult things (and people). Receive trials from God's hand with a thankful heart knowing that He has purpose in giving you this cross to bear.
The blind hymn writer George Matheson once prayed:
"My dear God, I have never thanked You for my thorns. I have thanked You a thousand times for my roses but not once for my thorns. I have always looked forward to the place where I will be rewarded for my cross but have never thought of my cross as a present glory itself. Teach me, O Lord, to glory in my cross. Teach me the value of my thorns. Show me how I have climbed to You through the path of pain. Show me it is through my tears I have seen my rainbow."
The broken places in your life can ultimately be a blessing in your journey with Christ. Thank Him for the cross He has called you to bear and share in His sufferings with a thankful heart. Thank God for all He is doing in your life through your sufferings. Thank Him for what He is teaching you. Thank Him for giving you these opportunities to grow. Cultivate a heart of thankfulness, even in the midst of trials.
Transforming Pain into Worship
Suffering is a painful thing to walk through. Lest you think by what I have written that I am suggesting we all become stoics, losing our ability to care and to feel, let me assure you that I am not. Scripture never asks us to muster up some phony acceptance of our trials or to put on a pretense rather than being genuine. When I write about glorying in our sufferings and cultivating a heart of thankfulness in the midst of them, I am not suggesting that we pretend the pain our suffering causes is not real. It is possible to glory in and give thanks for our suffering with tears streaming down our face. In fact, when you choose to glory in your suffering despite the pain, I believe God is glorified. Psalm 50:22 says, "The one who offers thanksgiving as his sacrifice glorifies Me." This verse suggests that thanksgiving will not always be the natural outflow of our heart but that at times, it will indeed be a sacrifice- a sacrifice because it's not what we feel like doing in the moment. When we choose to give thanks despite the feelings, it is an act of worship through which God is glorified.
Think of it this way, if a woman with arthritis in her hands knitted a blanket for you as a thank you gift, it would likely mean more to you than if it had been made by a woman with nimble fingers. Why is that? Because the arthritic woman expended an extraordinary amount of effort and pain in her work. Her expression of love involved great cost and sacrifice. You would take into account the extra hours she invested and the pain she endured through each stitch. If you have any heart at all, you would be moved by this. Her suffering "glorified" her gratitude, making it more valuable in your eyes. This is how God views our sacrifices of praise as we endure hardship.
Elisabeth Elliot, in her book "The Path of Suffering" shares a portion of this letter she received from a woman:
"I totally agree with your statement about accepting suffering as a gift and about offering it up to the Lord. At times of intense emotional or physical pain I have actually envisioned a chalice full of suffering lifted to the Lord as the only offering I could bring. When suffering is intense enough, it overtakes all of life until that is all one has (ask a woman in the last stages of a difficult delivery- or any delivery!). Embrace it, then offer it up… As pain would begin to crest (sometimes many times in a few minutes) I would internally stop and draw apart to worship, not asking the Lord for anything, just expressing my love for Him. I noticed the tension and stress of carrying constant pain would subside."
Use your suffering as an opportunity to press in and worship. When the pain seems unbearable, sit down at the piano and sing your heart out to Jesus. If you aren't musical, sing anyways, the Bible says to make a joyful noise not a pretty one. As the tears flow, sing the hymn "I love You, Lord". Embrace the suffering and transform it into an offering of worship.
Acceptance With Joy
Amy Carmichael once said, "Joy is not gush, joy is not mere jolliness. Joy is perfect acquiescence- acceptance, rest in God's will whatever comes."
Joy is much deeper than happiness. Joy is something Christian's can possess even in the most difficult circumstances because we have been given eternal hope through the death and resurrection of Jesus.
In her allegory "Hind's Feet on High Places", Hannah Hurnard created a character named "Acceptance-with-joy" and writes about the encounter another one of her characters, "Much-Afraid", has with her:
In all the great desert, there was not a single green thing growing, neither tree nor flower nor plant save here and there a patch of straggly gray cacti. On the last morning Much-Afraid was walking near the tents and huts of the desert dwellers, when in a lonely corner behind a wall she came upon a little golden yellow flower, growing all alone.
An old pipe was connected with a water tank. In the pipe was one tiny hole through which came an occasional drop of water. Where the drops fell one by one, there grew the little golden flower, through where the seed had come from, Much-Afraid could not imagine, for there were no birds anywhere and no other growing things.
She stopped over the lonely, lovely little golden face, lifted up so hopefully and so bravely to the feeble drip, and cried out softy, "What is your name, little flower, for I never saw you before." The tiny plant answered at once in a tone as golden as itself, "Behold me! My name is Acceptance-with-Joy!"
Much-afraid thought of the things which she had seen… Somehow the answer of the little golden flower which grew all alone in the waste of the desert stole into her heart and echoed there faintly and sweetly, filling her with comfort. She said to herself, "He (the Shepherd) has brought me here when I did not want to come, for His own purpose. I, too, will look up into His face and say, 'Behold me! I am your little handmaiden, Acceptance-with-Joy."
May we learn, just as this little flower had, to accept God's sunshine and His rain with joy, resting in God's perfect wisdom and sovereignty. May we learn to see God's purpose in our sufferings and to thank Him for the good things He is producing through them. May we learn to embrace our suffering, offering it up as a sacrifice of praise and transforming it into an act of worship. May we learn to glory in our sufferings, thus bringing glory to His name.
---
---