When Mother's Day Hurts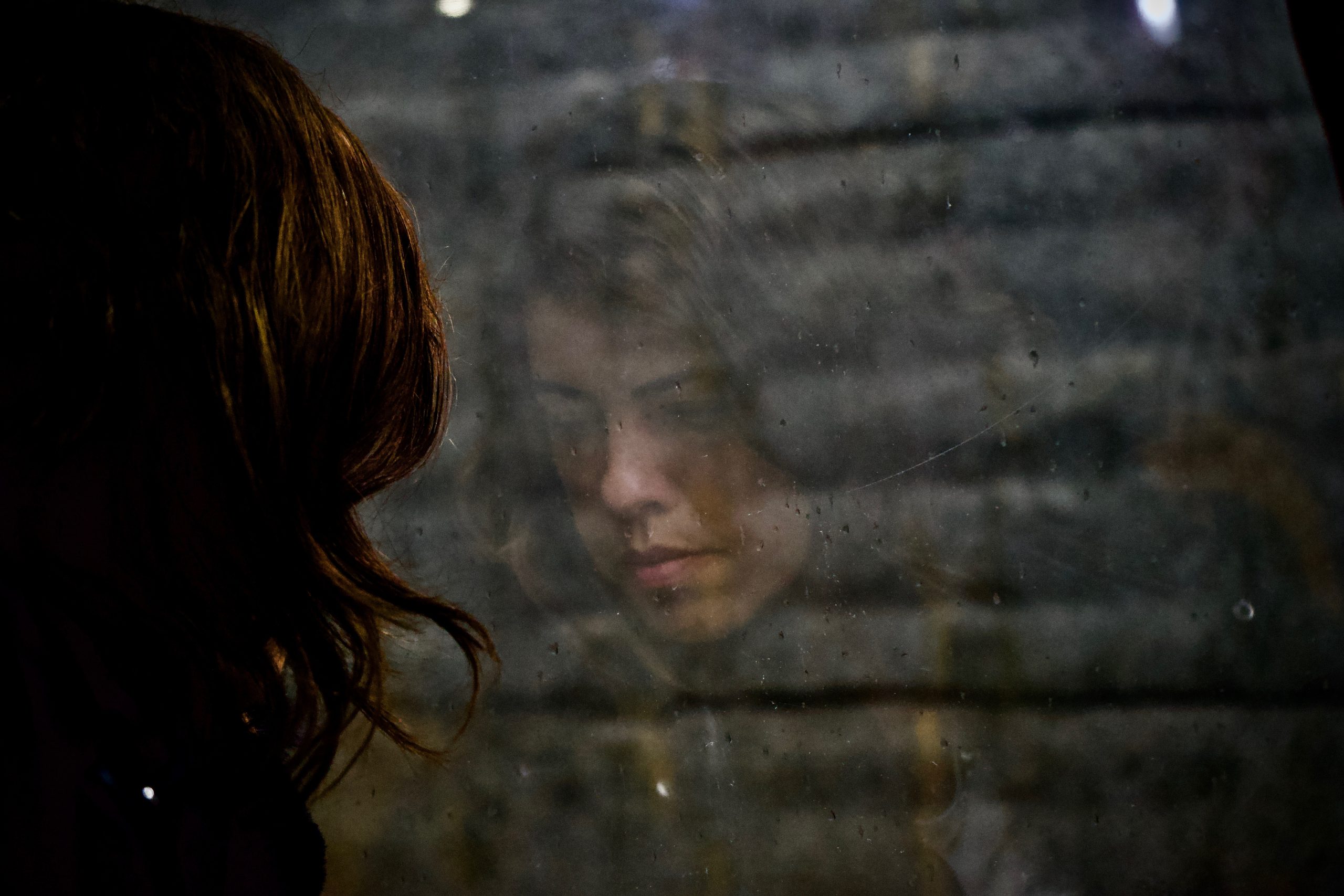 Mother's Day is just around the corner and as some frantically continue searching for the perfect gift to give their loved one, others are preparing their heart for the hurt this day holds. For some women, Mother's Day feels more like a day of mourning than a day of celebration. Perhaps for you, it only serves as a painful reminder of what has been lost or simply never given. Perhaps you are a woman who has recently lost her own mother and is walking through a time of grief. Perhaps you are a woman who has lost her child through miscarriage, stillbirth, sickness or some other tragedy. Perhaps you are a woman who is struggling with infertility, pleading and praying for the gift of motherhood. Perhaps you are walking through the ups and downs of foster care, wondering if the children in your care will ever be your own. Perhaps you had an abortion long before Christ saved you and still feel the pain and guilt of past sin. Perhaps you are estranged from your mother, or a mother challenged by a rebellious child and feel abandoned and alone. Regardless of your situation, if the pain you experience this Mother's Day makes celebration seem impossible, I want to encourage you with the following truths.
Romans 12:15 is one of the many Scriptures we can learn to apply during this time, it says: "Rejoice with those who rejoice and weep with those who weep." So what exactly does this look like and how can we apply it to our circumstances this Mother's Day?
Rejoice with those who rejoice
When we are experiencing trials it can be tempting to begin looking at the lives of those around us and start to compare ourselves. "Why would God choose to give her another child and I haven't even been able to have one?" "Why did God give her a godly mother and mine abandoned me as a young child or teenager?" "Why does she get to hold her baby in her arms and I never will?" These types of questions only reveal the sin in our own hearts- they uncover our discontentment, jealousy, bitterness, and even our anger perhaps. When we allow ourselves to become embittered about the various hardships God has allowed in our lives, we are railing against His plans for us and acting as though we know better than He does. Don't allow yourself to do this. Cast these thoughts out of your mind and cling to truth.
The truth is, everyone has problems in their lives. The truth is, we have already been blessed far beyond what we deserve. The truth is, that for the child of God, "all things work together for good"– even those difficult things you might be walking through. The truth is, God is incapable of doing wrong: "This God, His way is perfect…" -Psalm 18:30 The truth is, God will always give us what is best and most needful in our lives: "For the Lord your God is a sun and shield; the Lord bestows favor and honor. No good thing does He withhold from those who walk uprightly." -Psalm 84:11 and "…those who seek the Lord lack no good thing." -Psalm 34:10 In this midst of your pain don't become embittered but call out to Him for He is, "an ever present help in times of trouble…" -Psalm 9:9
Remember that God loves you enough not to give you what is easiest, but what is most needful for your sanctification and spiritual growth. When we have this perspective, we are better able to view others' victories through His mercy and rejoice with those who rejoice.
In the thick of our pain, we typically prefer to remain in our season of grief, rather than celebrate the blessings of others but Romans 12:15 does not tell us that we get to choose which side we would prefer to sink into. Though rejoicing on Mother's Day may feel impossible, it is an opportunity for Christ to enable us to love others in their joyous season of life. Choose to focus on others- do something kind for the moms in your church or neighborhood. Do something special for your own mom. Try to remain outward focused.
If you still find it difficult to celebrate, think about the wondrous mercy and grace that you have received as a redeemed daughter of the King. Fix your eyes on Jesus and what He has done for you through his incarnation, sinless life, death, resurrection, and ascension. Remember what Elisabeth Elliot said, "Refuse self-pity. Refuse it absolutely. It is a deadly thing with power to destroy you. Turn your thoughts instead to Christ who has already carried your griefs and sorrows." Choose to think on things that are: "true, honorable, right, just, pure, lovely, commendable, excellent and praiseworthy." (Philippians 4:8).
Weep with those who weep
It's central to our spiritual growth to understand that we don't have to downplay, stifle, or ignore our suffering. There is nothing wrong with mourning the loss of a child, a mother, an empty womb or a broken relationship. Our Savior relates to our pain and suffering. He was described in Isaiah 53:3 as "a man of sorrows and acquainted with grief." The shortest verse in the Bible, John 11:35 says, "Jesus wept". Fully God and fully man, our Savior was not emotionless or detached. He was "deeply moved in His spirit and greatly troubled." as He stood at the tomb of Lazarus. Rather than choosing to retreat in order to grieve alone, Jesus chose to grieve publicly. This moved those around Him and they responded, "See how He loved him!" It is vital for us as Christian women to let the world know that we greatly esteem children and motherhood. Let the world see your tears as you mourn over your miscarriage or as you long for children. While we don't want to become jealous, bitter or angry through our trials, it is good for the world to see that we prize the occupation of motherhood and value God's gift of children.
For those suffering this holiday, remember the invitation of Christ: "Come to Me, all you who are weary and heavy laden and I will give you rest. Take My yoke upon you and learn from Me, for I am gentle and humble in heart, and you will find rest for your souls. For My yoke is easy and my burden is light." -Matthew 11:28-30
"Cast your burden on the Lord, and He will sustain you, He will never permit the righteous to be moved." -Psalm 55:22
There is no need for you to carry your burden alone this Mother's Day, give it to God and He will help you.
The intertwining of joy and sorrow
No matter which side of motherhood you are on, Romans 12:15 is applicable for you. When we see our circumstances in view of God's mercies, we unite with others in their seasons of joy and sorrow, rejoicing and weeping. Rather than being tempted to see God's good gifts to others through the eyes of jealousy or bitterness, we can overcome these sinful attitudes by cultivating an attitude of thankfulness and selflessness when others celebrate. Rather than sinking into despair or self pity, we can seek refuge in Christ who promises to sustain us through every trial. Rather, than being calloused or oblivious to those around us who may be hurting more than usual on this holiday, we can reach out to encourage, pray for and weep with those who are weeping.
Because Christ experienced both rejoicing and weeping in His time on earth, He knows the intertwining of joy and sorrow very deeply. We can hold fast to Him, trusting that we are being sanctified through gifts of joy, trials and sorrow, and experiences that bring us pain. Because He dwells within us, we rejoice, knowing that we have an eternal joy in His presence ahead of us: "In this you rejoice, though now for a little while, if necessary, you have been grieved by various trials, so that the tested genuineness of your faith- more precious than gold that perishes though it is tested by fire- may be found to result in praise and glory and honor at the revelation of Jesus Christ." -1 Peter 1:6-7
Who can you rejoice with, and who might you be able to weep with this Mother's Day?
---
---