Be A Faithful Woman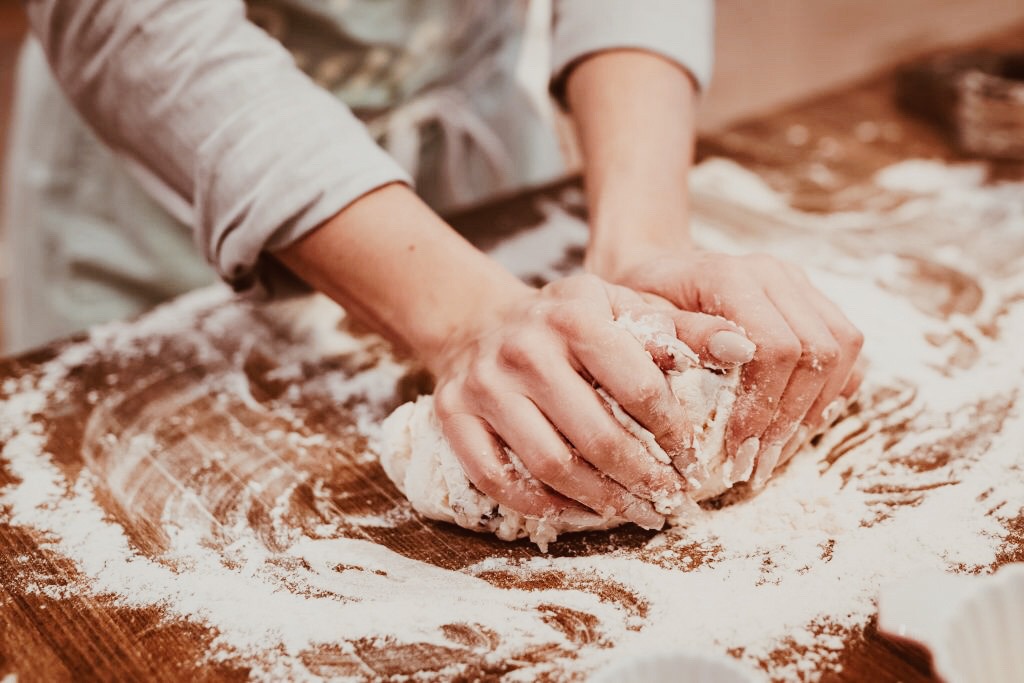 "Most men will proclaim every one his own goodness: but a faithful man who can find?" Prov. 2:6
I drove down a back road that made its way out of our little town. My eyes caught sight of the sign I'd seen many times before, "Community Garden" it read. I remember when the garden first appeared. The sign was new and pretty. The garden boxes, wire mesh for tomatoes, and round tires were all in neat rows ready for the growing plants. A yellow picnic table added to the cheeriness of the scene. I didn't know who started the garden, but it seemed like a novel idea for the community to grow, or learn how to grow, food.
A year or so had passed since then and I had not taken much notice of the place until this day. As I drove past, the scene wasn't so cheery anymore. The sign was leaning and paint had begun to peel. The garden boxes were neglected and overgrown with weeds. The place was empty and seemed forgotten. It struck me as a sad reminder of yet another endeavor that started so bright but only ended in failure because of a lack of faithfulness. A faithful gardener was needed. Someone to plant, water, weed, fertilize, tend to, and watch over the garden for it to succeed. Most likely, after a time, many had found gardening hard and boring. It probably became evident that a quick run to the grocery store for tomatoes was easier than the toil of garden work.
Doesn't this example seem to show itself in many areas of our lives?
Since the scripture above said, "who can find a faithful man", it seems faithfulness is a virtue and it is rare. The Scriptures are full of making mentions of God's faithfulness. Never changing, always the same, yesterday, today, and forever. He never grows weary or bored.
We are so unlike our Creator. We struggle against faithfulness because of our flesh. We often excitingly start with some new endeavor, only to grow quickly tired or bored or disinterested when it becomes a duty. This struggle against faithfulness shows up in almost every area of our lives: school, the job place, marriage, child-raising and training, home-making, cooking, canning, gardening, hospitality, staying pure until marriage, serving those around you, gathering with the saints every Sunday, reading your bible, witnessing and sharing the Gospel, and sometimes, even something so simple as finishing a book.
We don't want to look behind us in 20 years and see nothing but strewn pieces here and there of unfinished ends, leaving a poor example of unfaithful living. This should not be so for followers of Christ. We are to become more and more like Jesus, and faithfulness is a big part of that.
Tears come as I write this because I am reminded of my weakness in staying faithful to what God has set before me to do. We can proclaim our own goodness, but are we known as faithful people? We often admire those saints who have gone on before us, but what always stands out is their faithfulness to remain through difficult odds, painful circumstances, or just plain boredom from hard work and little results. I encourage you to search the scriptures on faithfulness. Post them on your walls or places you can be reminded of them daily. Make it a matter of prayer to the Lord that you would grow in faithfulness.
Emotions.
More often than not, our emotions play a huge part in unfaithfulness. When joy and hope are high, we work hard, we run hard and we stay faithful. But then suddenly emotions are gone. You are tired from lack of sleep, your heart feels cold, you want something you don't have, you're weary from hard work or you just have the blues. These would be the most tempting times to become slothful and unfaithful. Run to Christ in prayer, get a grip and continue. God cares more about obedience than your feelings, obedience matters more. Feelings will come again, but faithfulness through all the feelings, good or bad, is what pleases Christ.
Some definitions from Webster 1828 of faithful:
Firm in adherence to the truth and the duties of religion.
Constant in the performance of duties or services; exact in attending to commands; as a faithful servant.
Observant of compact, treaties, contracts, vows, or other engagements; true to one's word.
True; exact; in conformity to the letter and spirit; as a faithful execution of a will.
True to the marriage covenant; as a faithful wife or husband.
Constant; not fickle; as a faithful lover or friend.
True; worthy of belief.
So go look long and hard at Christ through scripture. He is so faithful and He never shrank away from duty and hardness.
How thankful I am for His faithfulness and patience towards us, how quickly we would have been abandoned long ago if He was like us. Our Father in heaven cares much about us growing to become faithful women and in our generation, is it not needed? Let us fight the good fight against our sin and flesh. When you become discouraged by your lack of faithfulness and you fail, remember Christ is for you and you are on the winning side because of His grace.
"This I recall to my mind, therefore have I hope. It is of the Lord's mercies that we are not consumed, because his compassions fail not. They are new every morning: great is thy faithfulness." Lam. 3:21-23
---
---